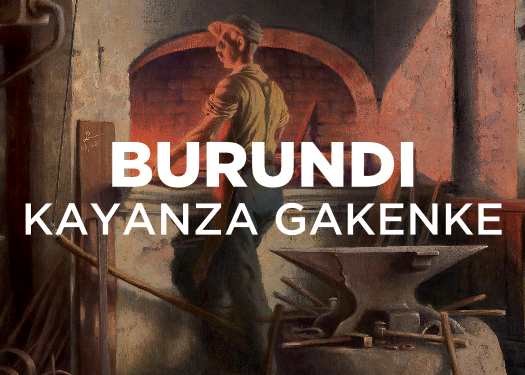 Forge Coffee
Burundi Kayanza Gakenke (Hephaestus Series)
BURUNDI KAYANZA GAKENKE
TASTES OF: SPICES, CLOVE, VIBRANT CITRUS.
REGION: Kayanza Province
WASHING STATION: Gakenke Washing Station.
FARMER/GROWER: 1900 smallholders from 22 neighboring villages
PROCESSING: Washed Process
ALTITUDE: 1675m
VARIETY: Bourbon
ABOUT THE COFFEE:

Gakenke is a coffee station in Gatara Commune, Kayanza Province of Burundi. Farmers grow mostly older bourbon types, the original coffee cultivar introduced to the area in the 1930s by Catholic monks traveling from the island of Reunion. Gakenke sits at 1675 meters above sea level, and many of the farmers have coffee planted much higher than this. Gakenke is named after a plant that grows wild in the area with thin, hollow stems that are commonly used to drink the locally made banana beer. Gakenke pulls clean water from the Rivubo river that runs alongside the station site. During the harvest season 1,900 local coffee farmers from 22 neighboring villages sell their coffee to Gakenke, where it is processed as fully washed and naturally in whole cherry.
Hephaestus Series Exquisite Coffees are limited run, whole bean only special selections. Packed in high barrier zipper bags with one way valve, and artwork on each label, Hephaestus Series are the delicious coffee of the gods!

---
Share this Product
---
More from this collection