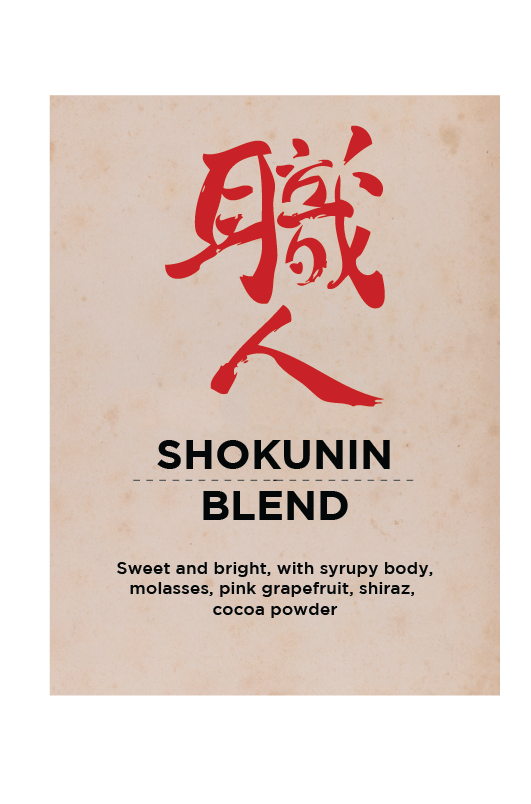 Forge Coffee
SHOKUNIN BLEND
SHOKUNIN BLEND is a bright and sweet seasonal blend of coffee from 

Guatemala, Rwanda, and Ethiopia.  
Tasting notes of molasses, pink grapefruit, shiraz, cocoa powder, with a syrupy body.  Enjoyable using a variety of brew methods.  Great as espresso.
"Shokunin" is the Japanese word for craftsman, but it carries an extra meaning inherent in the word that denotes a life-long, un-ending pursuit of perfection and mastery of one's craft.  Shokunin Blend is our personification of the meaning of the word.  It is an ever-changing blend, exploring flavors in search of perfection.  If you are looking for comfort, look elsewhere.  Shokunin will be different, it will be experimental,  it will be complex, it may challenge what you think a coffee's flavor profile should be.    
---
Share this Product
---
More from this collection
Liquid error (layout/theme line 325): Could not find asset snippets/spurit_uev-theme-snippet.liquid