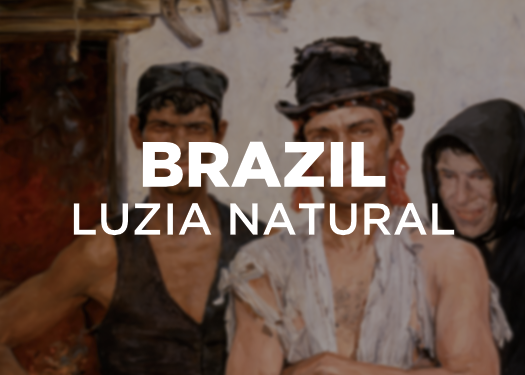 Forge Coffee
Brazil Luzia Natural Process
TASTES OF:
Milk Chocolate, Nougat, Hazelnut, Caramel

COUNTRY: Brazil
REGION: Minas Gerais
FARM: Cocatrel Co-op
FARMER/GROWER: small holders
VARIETIES: Mundo Novo, Yellow Catuai, Topazio, Acaia
PROCESSING: Natural
ALTITUDE: 950-1120 m.a.s.l.
Cocatrel co-op was founded in 1961 and is headquartered in Tres Pontas, Mina Gerais. Inventory management is fully integrated with the quality control lab to guarantee traceability and quality with all lots.  Over 7000 producers belong to Cocatrel, with the best lots hand selected for the Luzia.
---
Share this Product
---
More from this collection
Liquid error (layout/theme line 325): Could not find asset snippets/spurit_uev-theme-snippet.liquid